Sketch 1 (Outside) for Kroller Muller Museum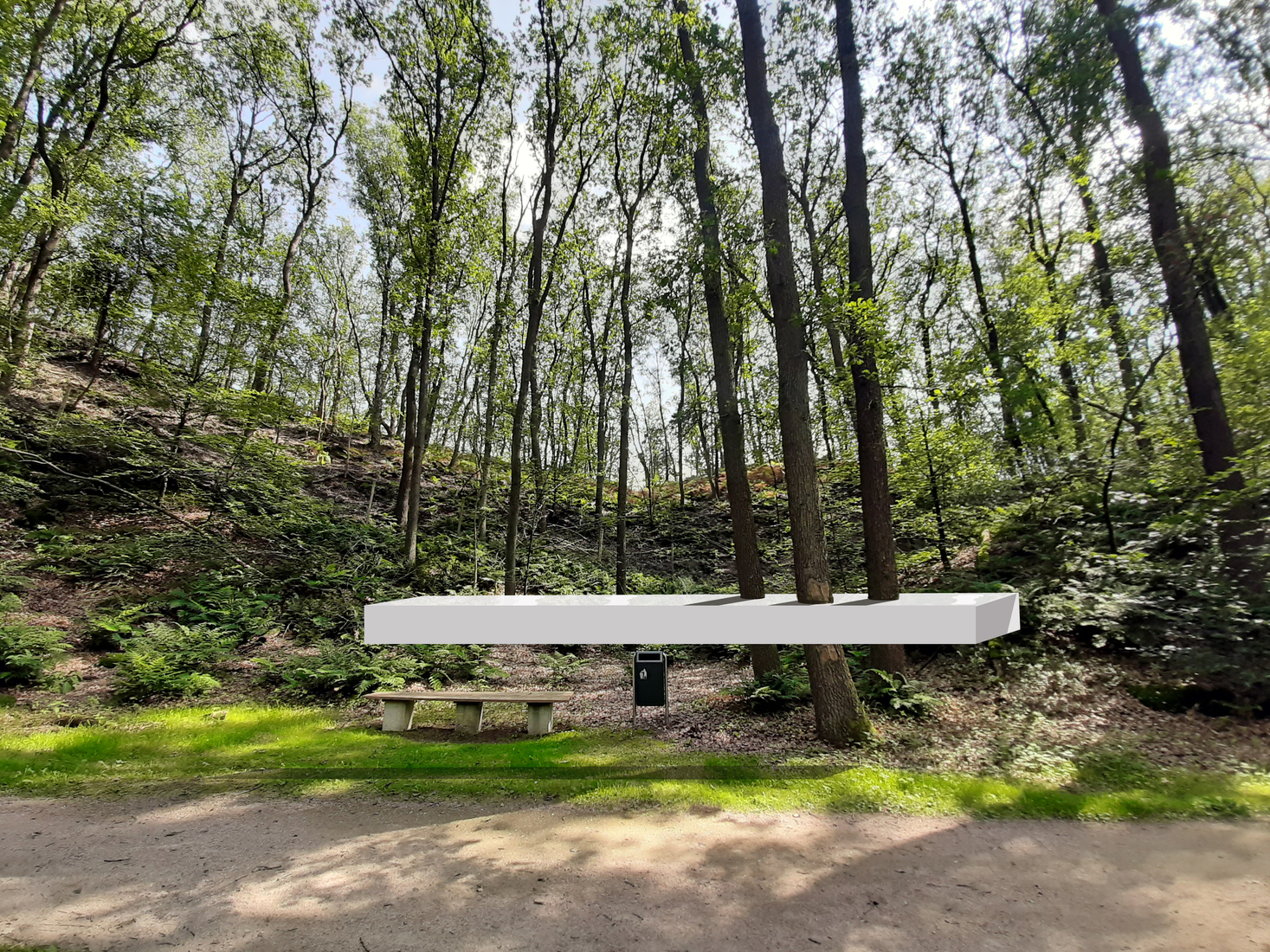 65 x 555 x 86 cm, © 2021, price on request
Three-dimensional | Sculpture | Synthetic

Compesition for bench / bin and Tree
Kroller Muller scultpure park.

The added white elements in the sketch should be executed in plaster of Paris (on the real trees), but looks like 3D cutting in paper (or erasing space) when just finished and thereby spotless white. After finishing it will be released to the influence outside likte wheater and movement.