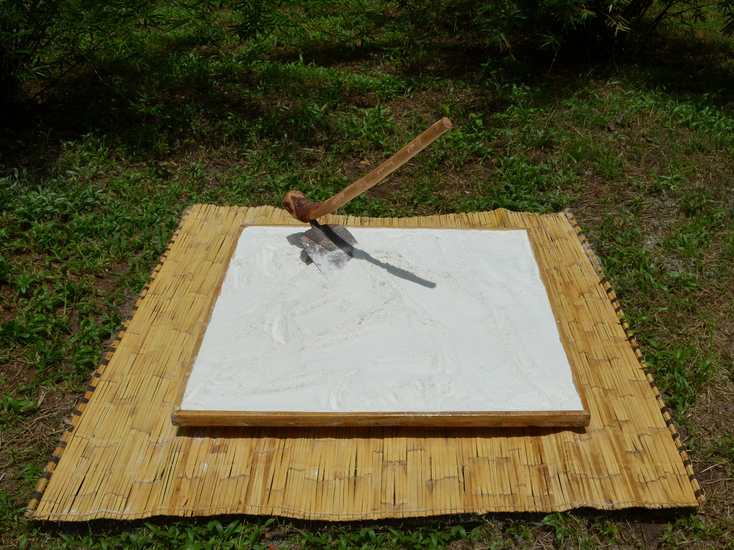 0 x 0 cm, © 2019, not for sale
Three-dimensional | Installation

FORM to TIME / TIME to FORM


M'MBUYO (PAST / CASSAVA / SQUARE)
Square table top / inscripted khasu / square reed mat / 15kg Cassava pouder




The table tops on the reet mats is like past meeting present, as reet mats in Malawi are widespread used for story telling, transferring oral history, family gatherings, eating and sleeping I combine it with a table top which stands, in this case, for a western invention, but without the legs pretty useless.


Hammering the Khasu (hand plow) in the table top (see video) is as planting a knive in the table, challenging your opponent, maybe challenging him / her to change in the future, for the better.



Immediate popping up the question: who are you to tell the other what to do?!?